Remote control protection
---
XP metaldetectors delivers a nice leather protection for the remote control. The problem is that we can no longer read the LCD-display when the remote control is put into this protection.
It is not practicable to open the protection each time we need to read the display.
So a solution was found thanks to a small nylon line, see pictures below: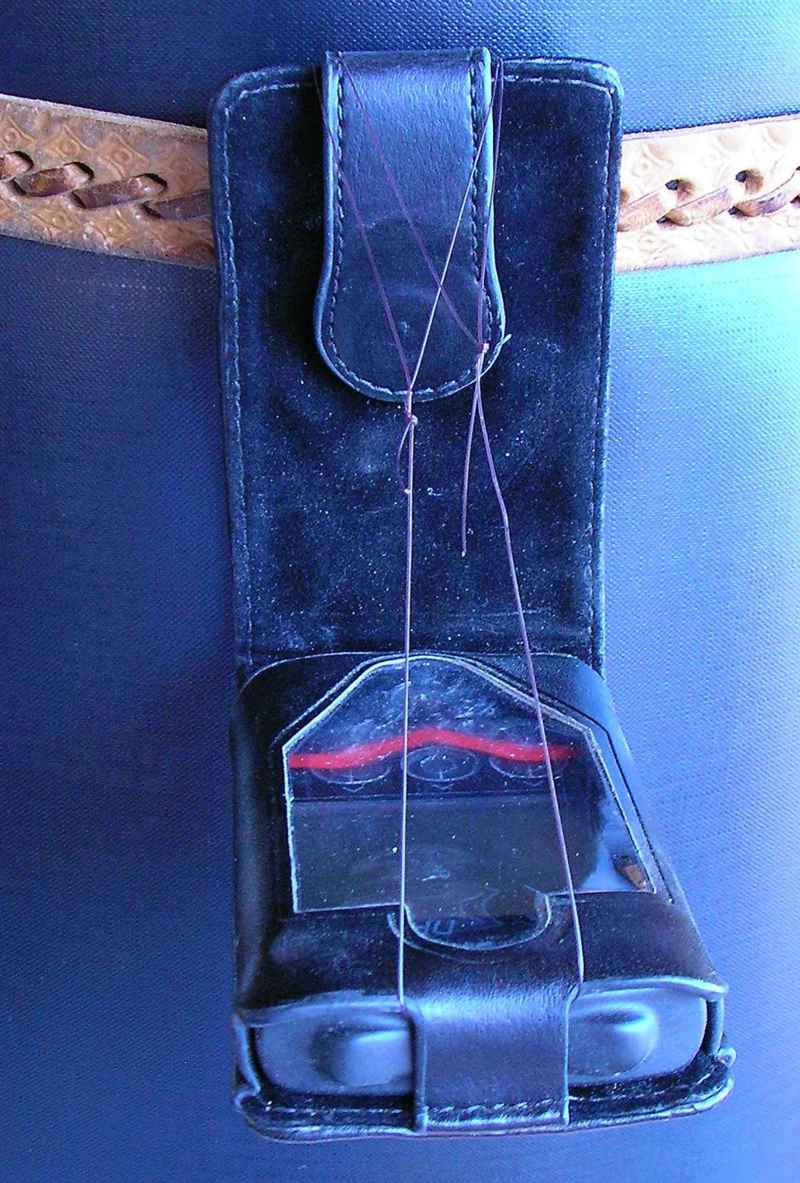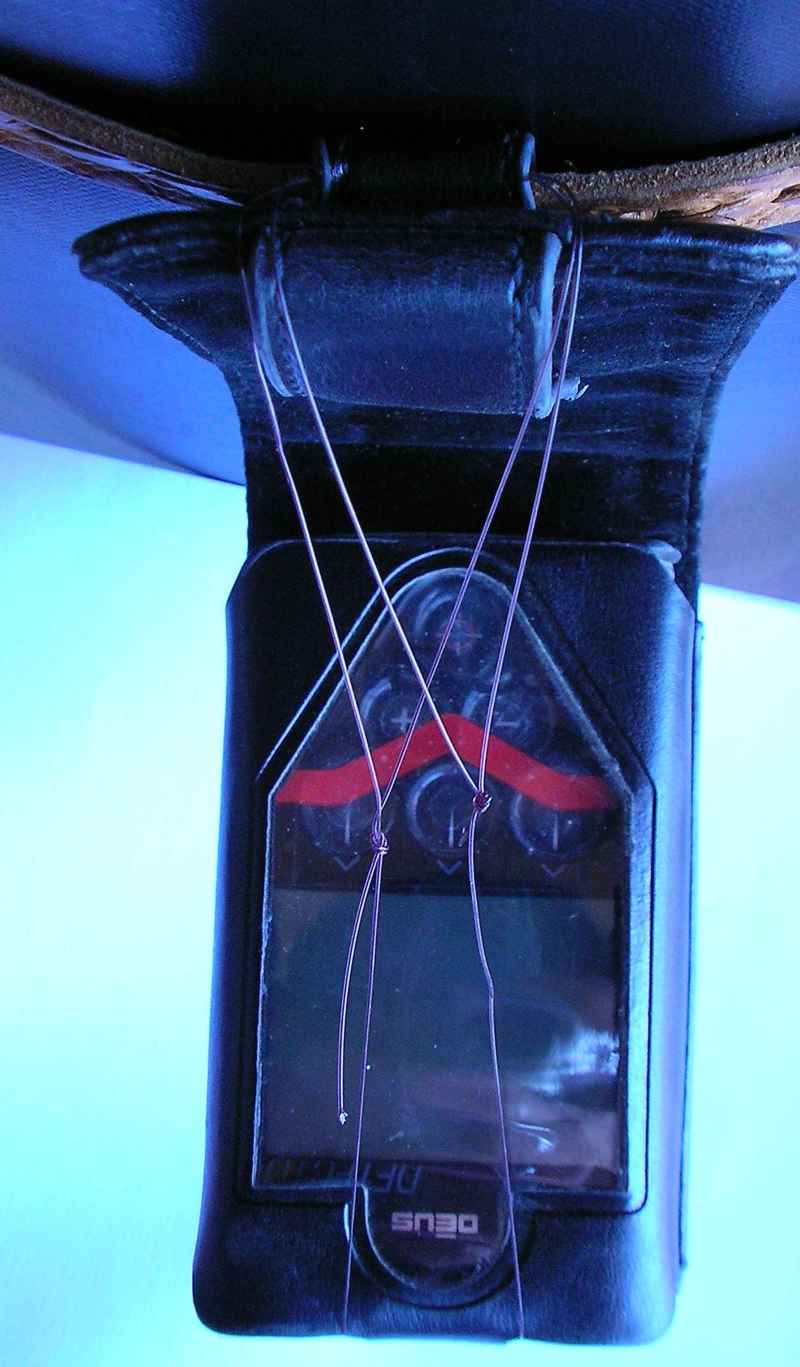 Another advantage of this solution is that it is now possible to plug a 3.5 jack into the connector for the wired headset while the remote control is inserted into the leather protection.
My leather protection was finally damaged, so I have made an alternative support for the remote control to be attached at my belt: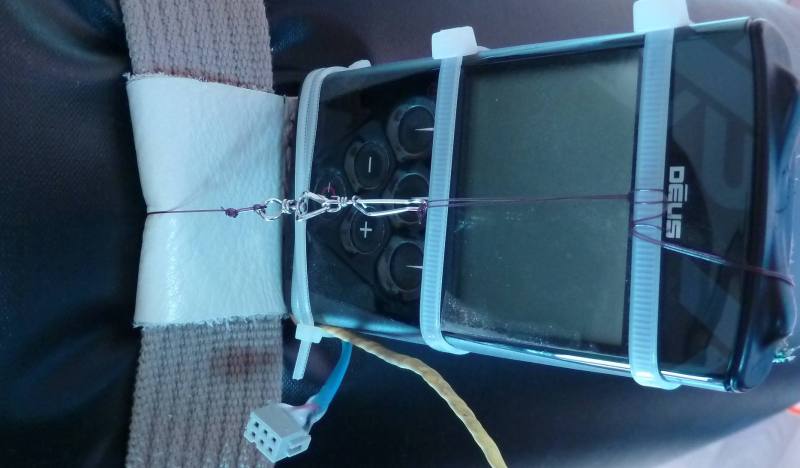 The cable with a grey connector is for the audio headset because the 3.5 jack connector cannot be put into the remote control in that position.
The yellow cable is for the remote keys on the handle.