Protect, consolidate, repair the camlock
---
The lower stem made of carbon is connected to the aluminium stem through a camlock.
Hereafter is a solution to protect it from dirt.It is just a piece of bike tube (chambre à air de vélo/Fahrrad Schlauch).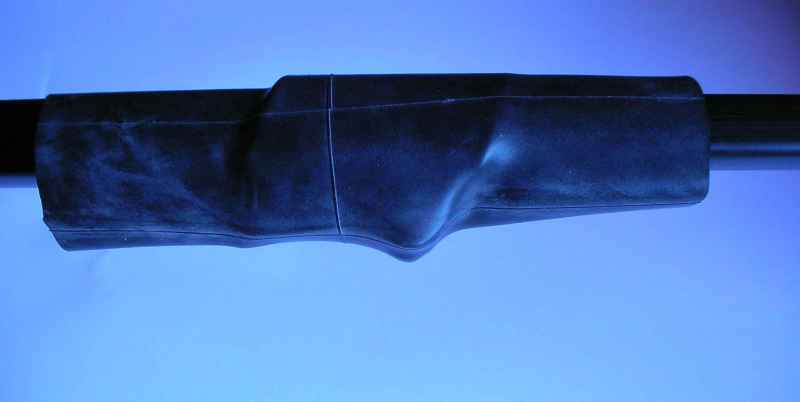 I suggest also to consolidate the camlock with some epoxy glue:
Otherwise following problem could occur :
In order to avoid previous problem, I suggest also to open all camlocks when you have finished the detection.
Nevertheless, if the camlock is broken, there is a solution for repairing it but it will add some weight to your detector: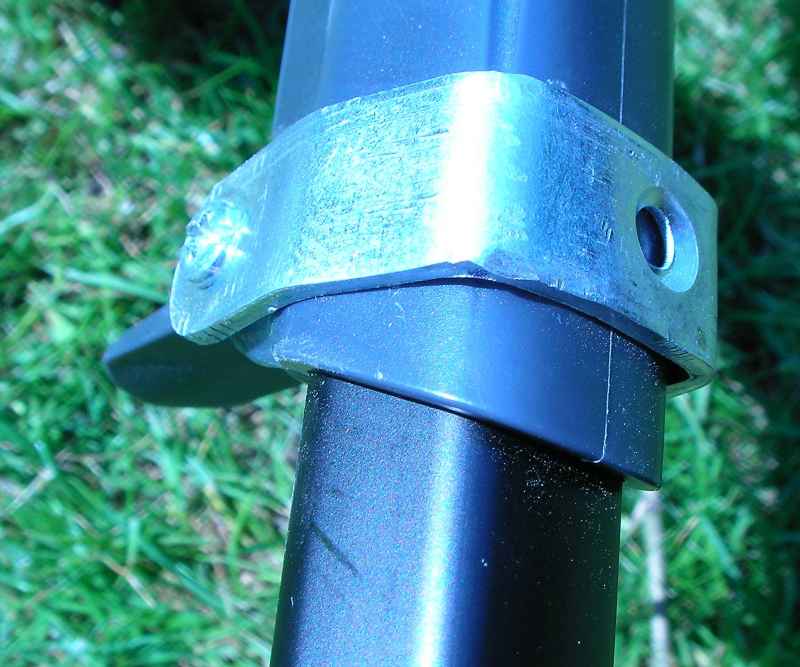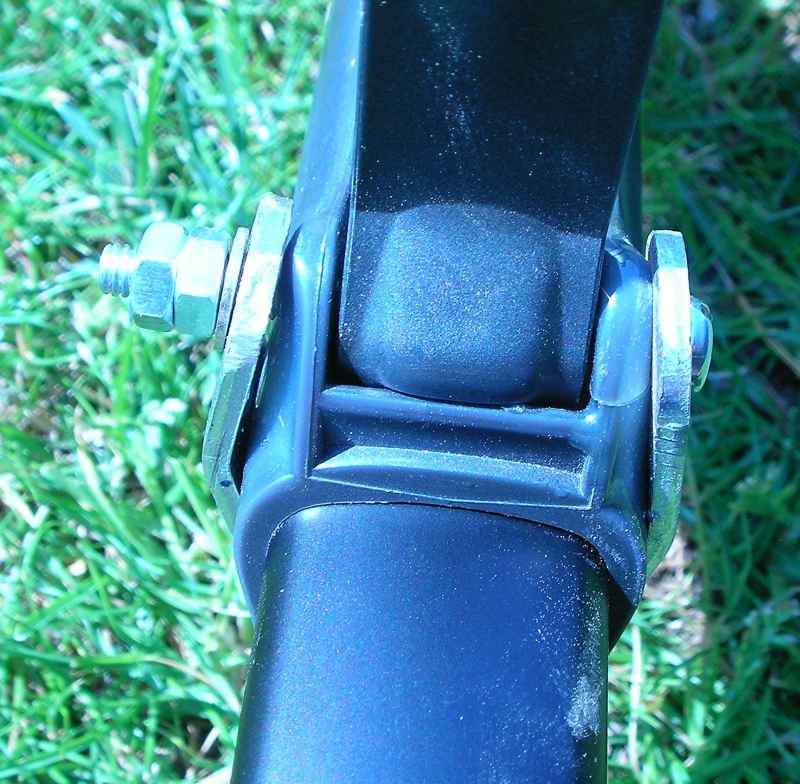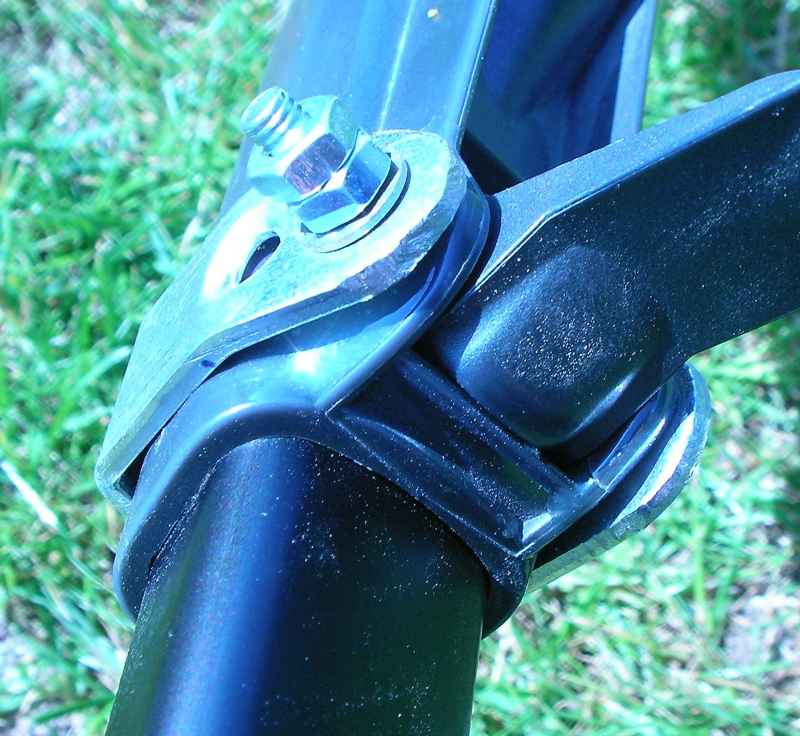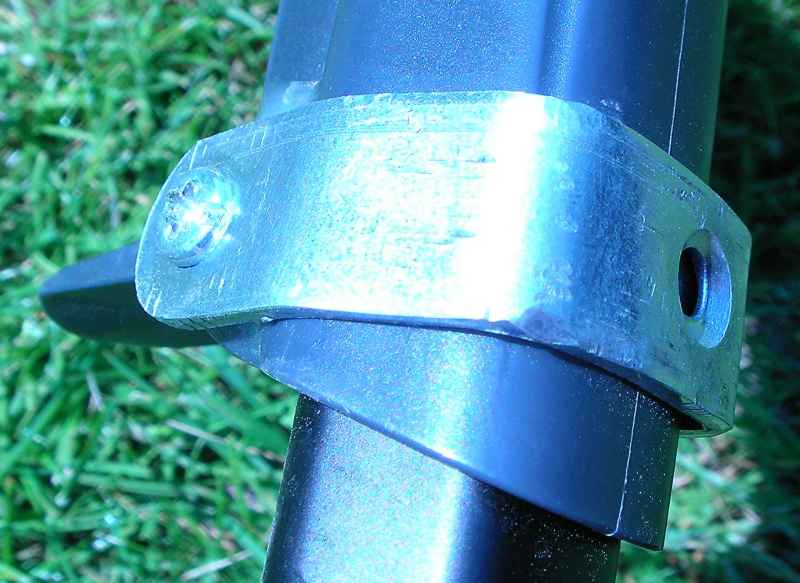 The final choice with some material that has less weight: